Exploring the VIP Club Perk Survey Results
Different perks appeal to different people.
The QBX VIP Club isn't just a random club. It is a VIP Club that chooses personalization over regular benefits. In our previous blog series, we wrote about the several exclusive perks of the VIP Club: Our invite-only club offers exclusivity and early access to exclusive VIP experiences and allows its members to earn extra QBX for their staked tokens. To further personalize the club, we rolled out a survey for the community to fill out. This survey enables us to understand the needs of our community members and gives us the correct information to work with as we strive to make the QBX VIP Club unique and worth every bit of your time.
VIP Club Survey Results
Our survey has received a great response so far and this section will explore all entries made by our respondents based on the categories.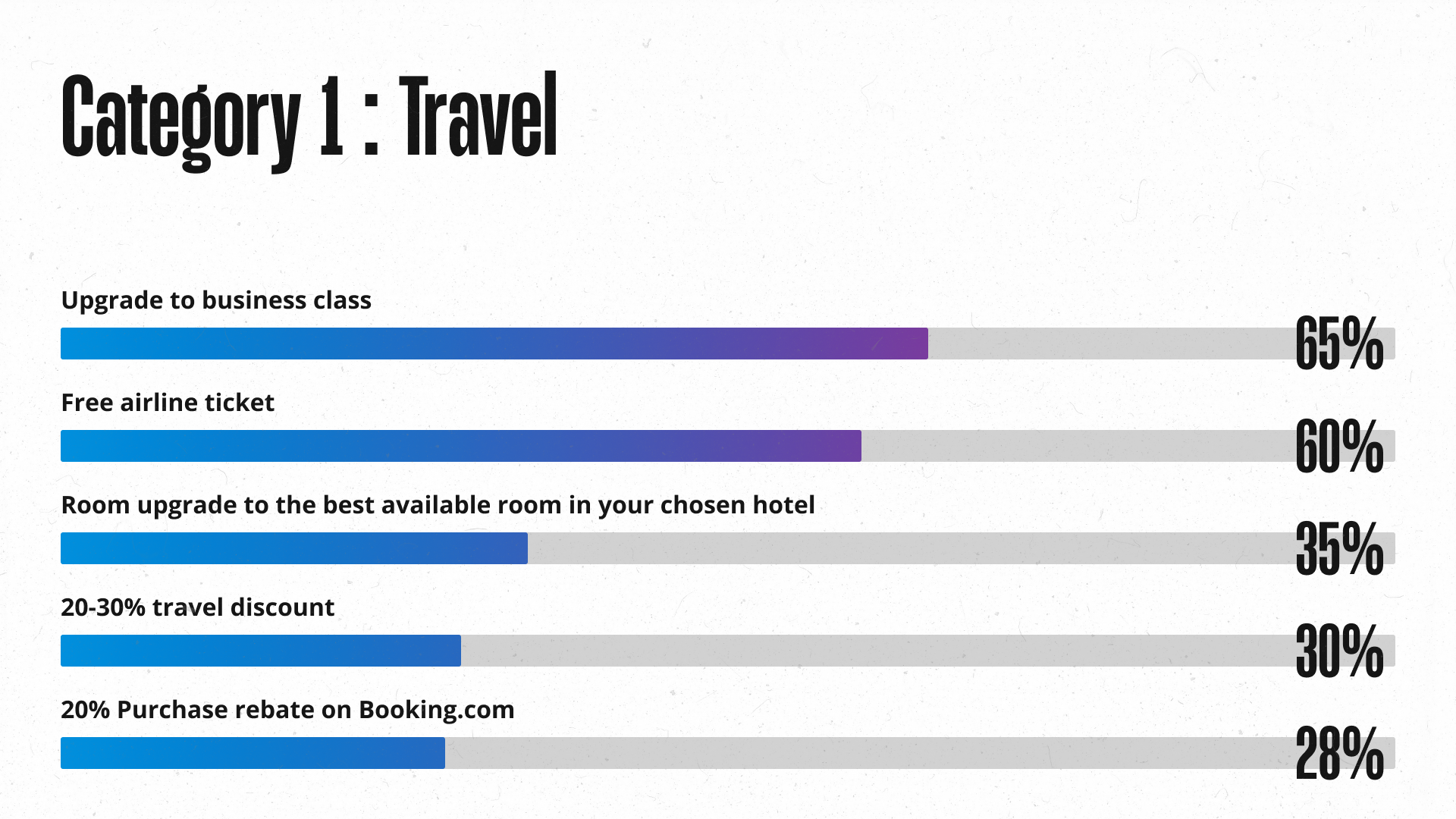 From our survey, we saw how our members would love to make their travel experiences unique. While the majority would love to have an upgrade to business class, others would love to enjoy a free airline ticket or upgrade their room to the best available room in their chosen hotel. Others would prefer to enjoy a 20- 30% travel discount, and even a 20 % rebate on booking.com.
We will work towards making the majority of this possible for our VIP Club members.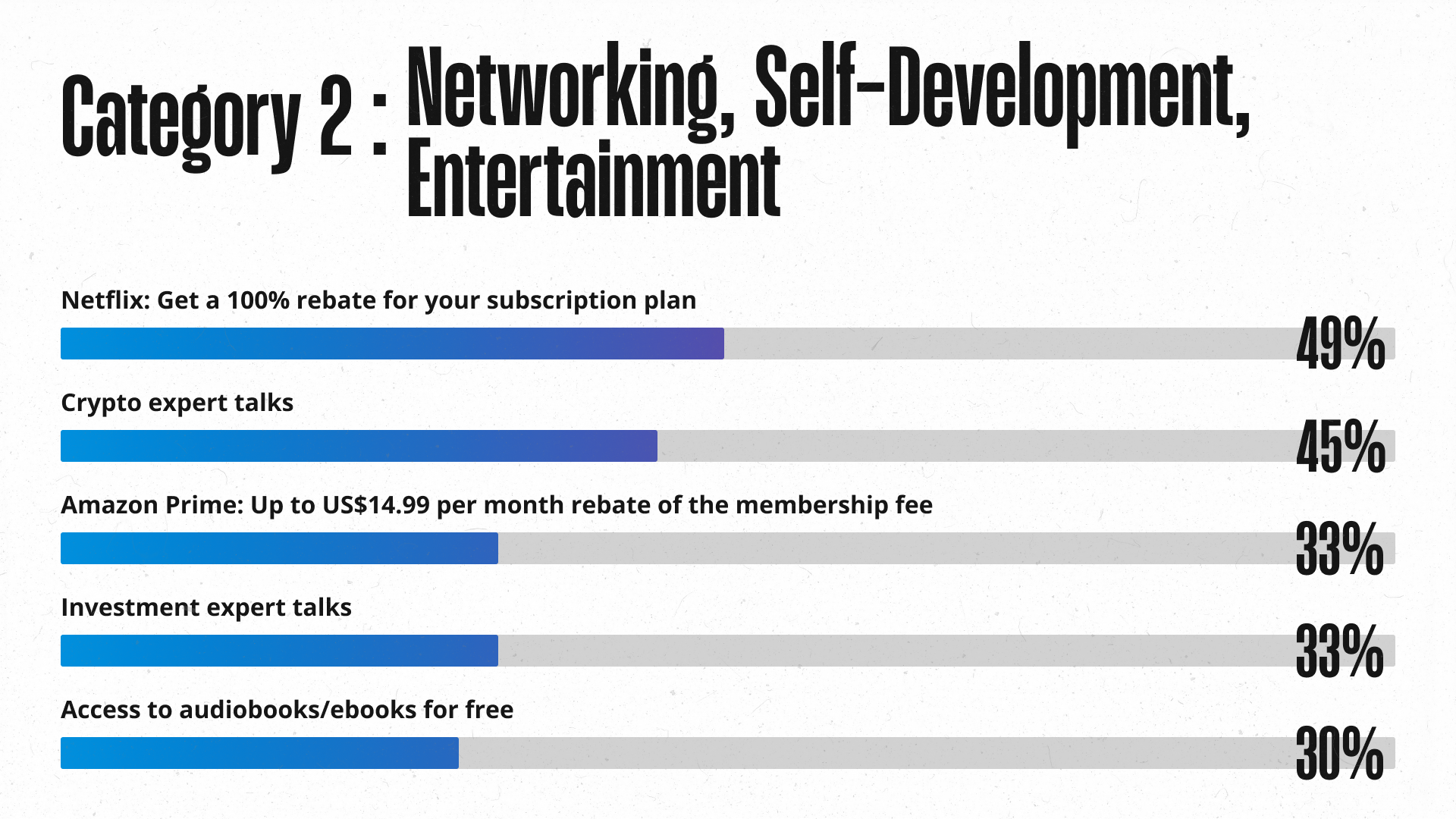 We are working hard to give our VIP Club members the best experience. We are determined to help them network better with others in the crypto space, enhance their knowledge, and also have unlimited entertainment. The survey included this section to know their preferences, and we are glad to get this much response.
A majority of the respondents chose a free Netflix subscription. In contrast, others decided to have talks with crypto experts, investment expert talks, amazon prime, and free access to audio and ebooks.
Who Would You like as a Keynote Speaker?
As part of the VIP club perks, we plan to bring keynote speakers for the VIP Club members only. While we will focus on top experts in the crypto niche, we intend to also invite others who are wise in the crypto space as well as the investment and business niches. That way, you get to hear from experts across several niches.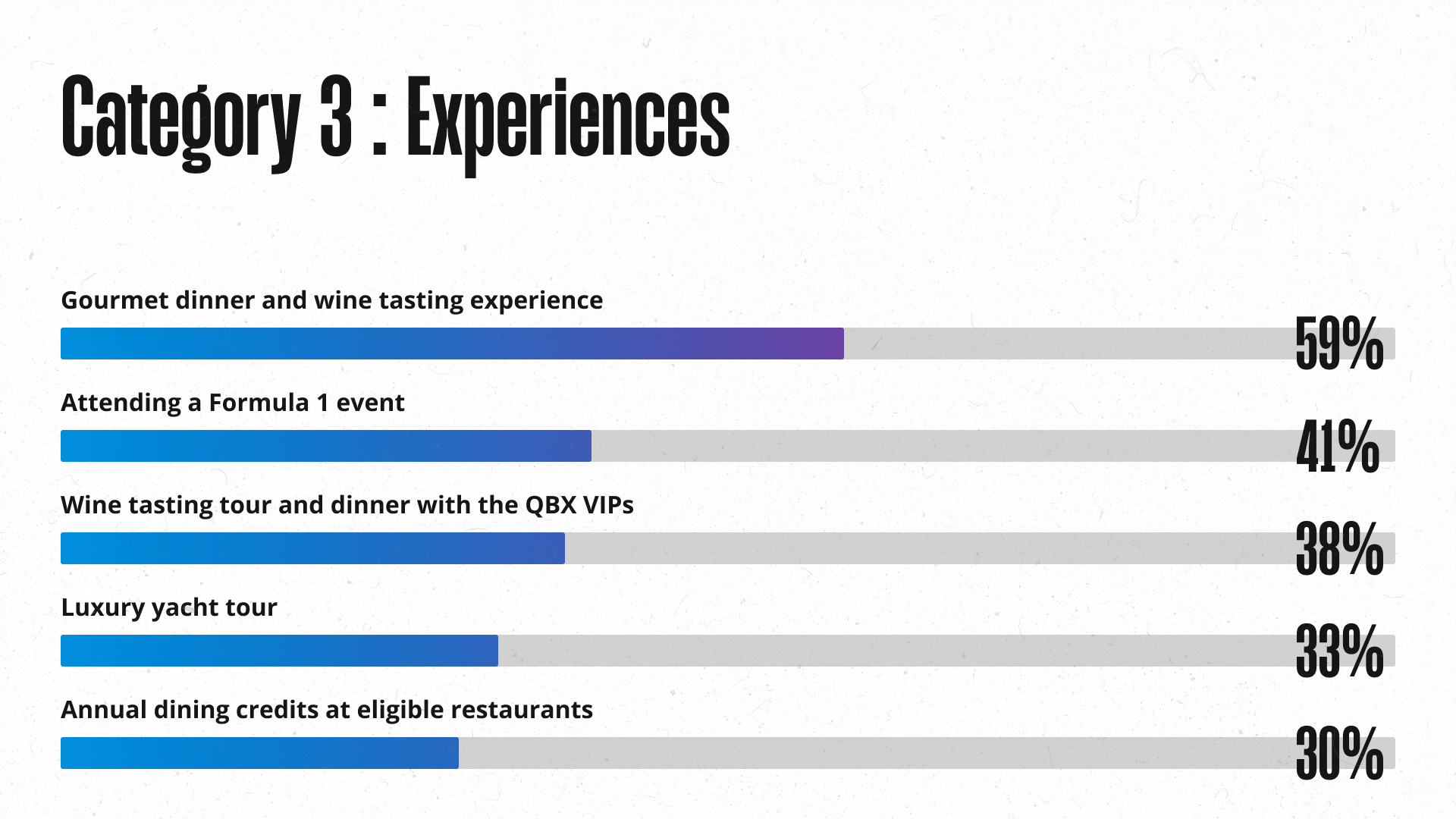 There are few things more enjoyable than having a delicious gourmet dinner and wine-tasting experience. This is one perk we will surely make happen to give our VIP Club members a superb experience they'll remember. We will also work hard to ensure that other perks in this section are fulfilled.
Our VIP Club promises to be exciting for all club members as more perks will be rolled out. If you want to become 1 of the 200 founding members of our QBX VIP Club and receive a unique NFT to show off your founder status and unlock even more perks, you can easily apply here.
The qiibee foundation is the world's leading blockchain provider for the global loyalty market.
Our mission is to build a decentralized, scalable and interoperable standard for all loyalty programs and incentive systems powered by the QBX.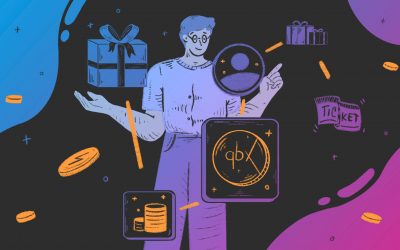 With a vision to maximize the value of loyalty programs and increase the liquidity of rewards,...