Top 5 Reasons The QBX VIP Club is Worth Joining
The rewarding of loyal customers for their continuous commitment and support of a brand's product and service is one thing that is common, and the purpose of various loyalty programs. While these programs are an excellent way to make customers feel appreciated, they sometimes fall short as they pose several challenges. 
The qiibee foundation emerged as a project that uses blockchain technology to enhance the reward for loyal members by building a decentralized, scalable, and interoperable standard that binds loyalty programs and incentive systems into the QBX-powered ecosystem.
To further elevate the loyalty standard of our ecosystem and offer the best to our token holders, the QBX VIP Club was born.
An Overview of the VIP Club
If you are looking for a unique space to access the most exclusive perks and benefits across borders, the QBX VIP Club is the right place.
Our VIP Club is no ordinary club, as it doesn't just offer you the ability to earn and claim rewards – uniquely, it also gives you the ability to enjoy a discount on services and a range of benefits that will ultimately make your life easier with more premium features.
The VIP Club was founded as an exclusive space for our most loyal token holders and also as a means to promote a global and loyal community around the QBX ecosystem. The QBX VIP Club members will benefit from countless exclusive events, products, and QBX bonuses. We aim to empower our most loyal token holders with an NFT-based loyalty membership giving access to VIP experiences, unique perks, and exclusive rewards from our ecosystem.
Top 5 Reasons You Should Consider Joining the QBX VIP Club
The QBX VIP Club is a loyalty club like no other, but do not take our word for it! Here are five benefits of being a part of the club.
1. Different Tiers 
The QBX VIP Club has five different tiers to choose from. The higher the tier, the more rewards you receive. The membership tiers are Fan, Influencer, Champion, Ambassador, and Honorary Member. These tiers depend on your ability to stake a particular amount of QBX over a given period, and they each come with added benefits for your effort.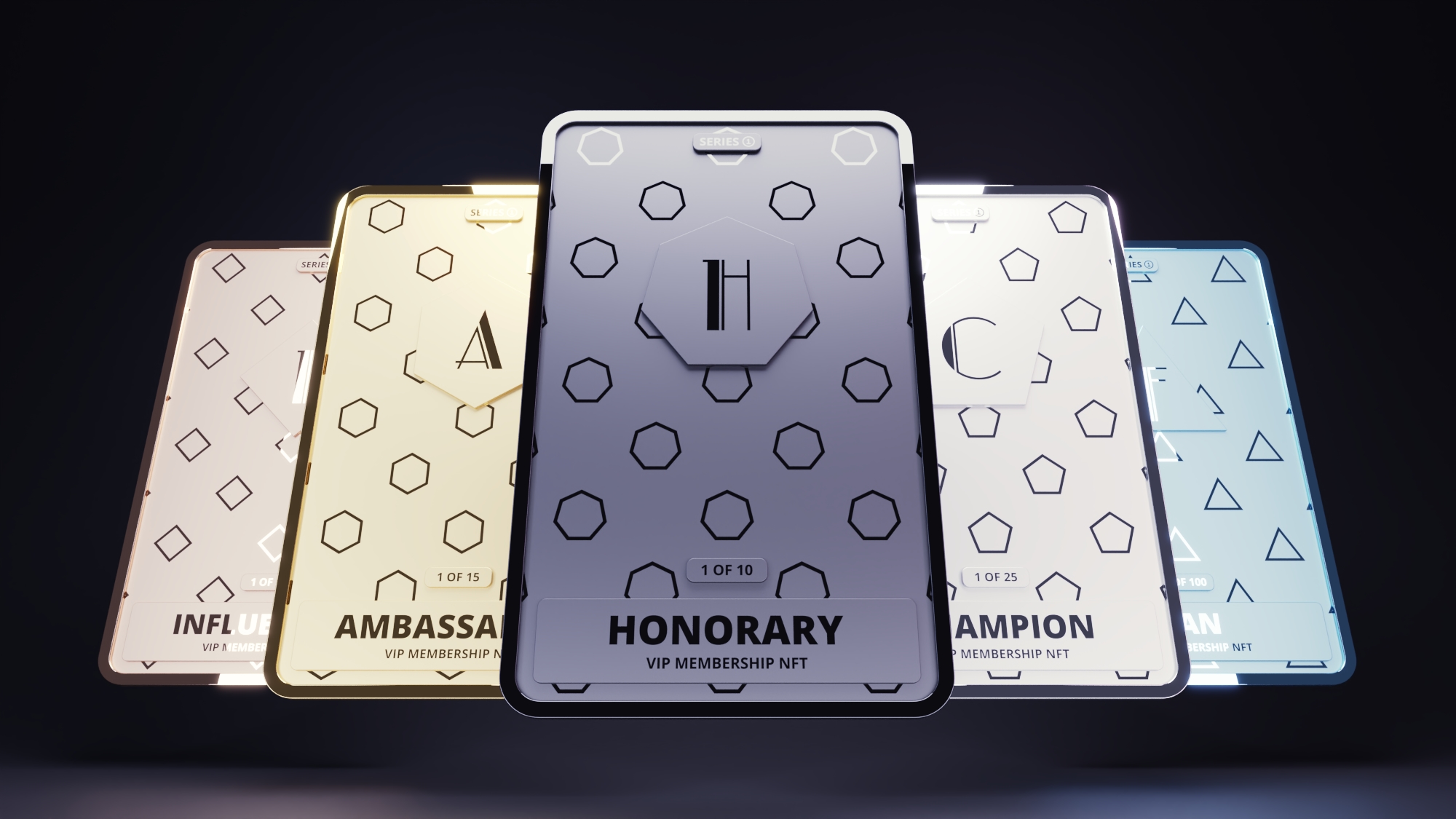 2. Super Exclusivity
The QBX VIP Club is a super-exclusive community, so the number of memberships in each tier will always be limited. It will only be made available to the most loyal QBX holders. Stemming from its exclusive structure, after the first 200 founding memberships are filled, members will be able to receive an invitation from one of the VIP Club members only.
3. Invite-only Club
In addition to its super exclusive nature, the QBX VIP Club is an invite-only club which means that in order for a non-founding member to participate, they would have to receive an invite from a founding member. Another exciting attribute is that each membership is a tradeable NFT with different rarity levels. 
4. Get Early Access to Exclusive VIP Experiences
As a QBX VIP Club member, you get access to several experiences such as crypto expert talks, VIP service & lounge access at the Zürich airport, Wine webinars, Outdoor cinema events, Yacht tours, and Formula 1 race tickets, among many others!
The higher your tier, the better perks you can access (i.e., Fans get access to Basic perks, Influencers: Bronze perks, Champions: Silver perks, Ambassadors: Gold perks, Honorary members: Platinum perks). There are specific experiences available for all tiers (i.e., Outdoor cinema event, wine degustation), and some events are only available from a particular tier onwards (i.e., Yacht tour, Formula 1 race – only from Ambassador on).
With the QBX VIP Club, you can experience these high-class events and webinars and connect with many other like-minded people.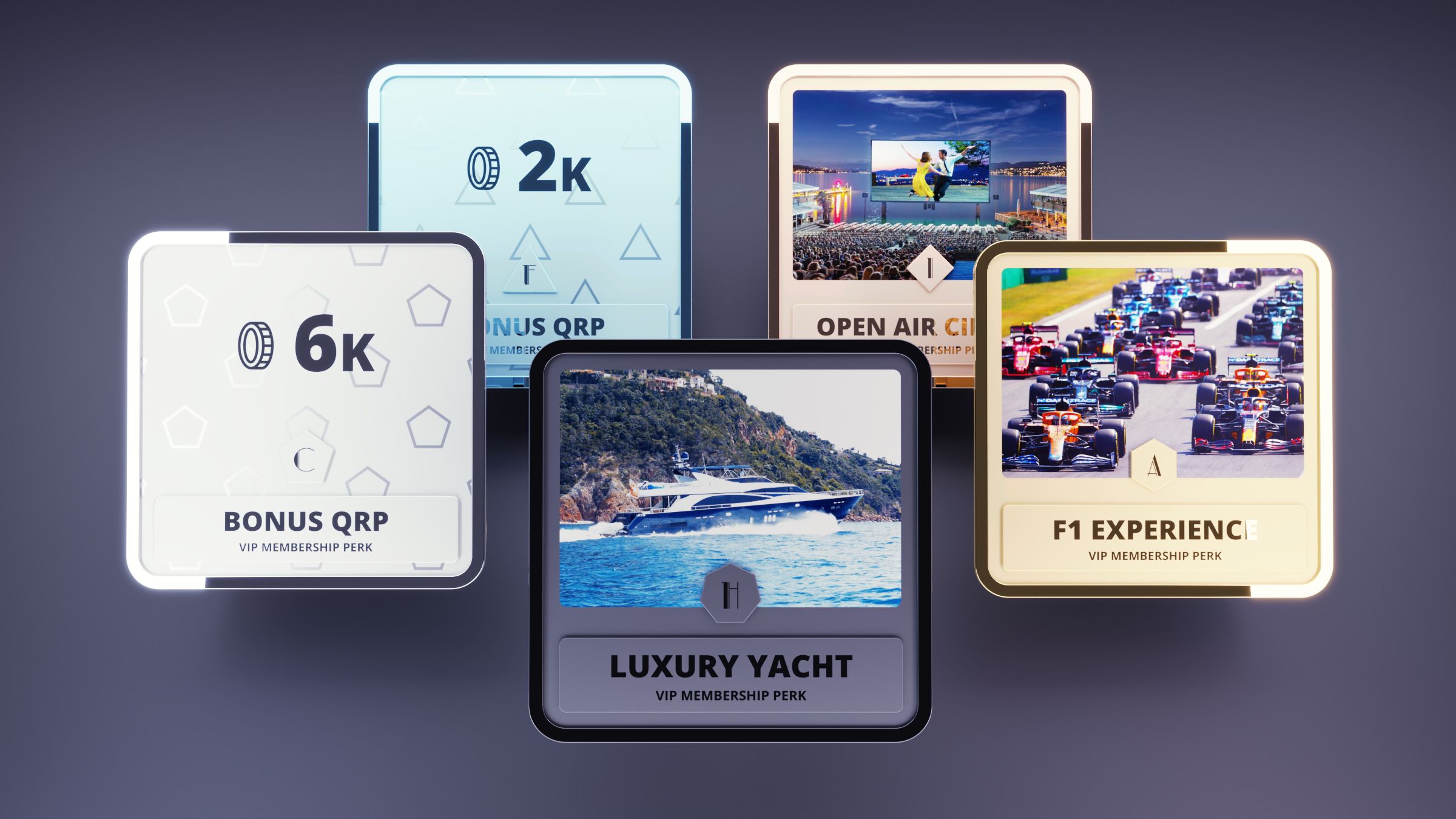 5. Receive qiibee Reward Points From Ecosystem Brands
As a member of the QBX VIP Club, you will receive qiibee reward points from brands in the ecosystem. It is essential to note that the higher your tier, the more rewards you receive. For instance, your 10K qiibee reward points as an Honorary Member are worth approximately 500 Miles, which can be exchanged for something as amazing as a new MacBook Pro!
How to apply?
If you want to become 1 of the 200 founding members of our QBX VIP Club, receive a unique NFT to show off your founder status and unlock even more perks, you can easily apply here ! 
The qiibee foundation is the world's leading blockchain provider for the global loyalty market.
Our mission is to build a decentralized, scalable and interoperable standard for all loyalty programs and incentive systems powered by the QBX.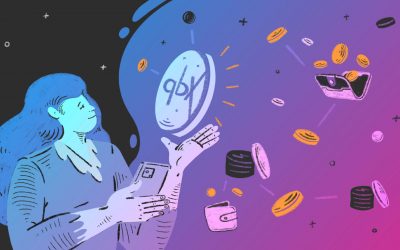 In the fast-paced realm of digital currencies and blockchain innovations, the concept of loyalty...