Introduction to The QBX VIP Club Tiers
The QBX VIP Club has five different tiers to choose from. The higher the tier, the more rewards you are receiving. It is important to highlight that this is the first version of the rewards and benefits, and there might be some changes until the launch of the QBX VIP Club app. The membership tiers are:
The qiibee foundation is the world's leading blockchain provider for the global loyalty market.
Our mission is to build a decentralized, scalable and interoperable standard for all loyalty programs and incentive systems powered by the QBX.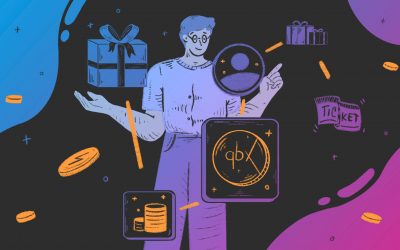 With a vision to maximize the value of loyalty programs and increase the liquidity of rewards,...