QBX VIP Club: Unlock the Future of Loyalty Rewards
In a world where loyalty often equates to mere points, qiibee's QBX VIP Club emerges as a beacon of exclusivity and prestige. It's not just a VIP club; it's a revolutionary space where loyalty is celebrated and rewarded through a fluid, customizable rewards economy. Are you ready to be part of this loyalty renaissance powered by QBX?
Elevate Your VIP Status: How QBX Fuels Your Rewards Journey
Now, let's talk about the QBX token. While many tokens serve as mere transactional instruments, QBX weaves itself into the very fabric of the loyalty landscape, fueling the entire qiibee ecosystem. At its core, QBX is more than just a token — it embodies the spirit of qiibee.
For brands, QBX is the fuel for their loyalty program, enabling them to tokenize their reward points & make their rewards exchangeable. For consumers, it's the key to the QBX VIP Club, and for validators, a tool to fortify the qiibee Rewards Chain (QRC), all while partaking in the loyalty revolution.
As a QBX holder, you are ushered into a comprehensive rewards ecosystem, by staking your tokens, you not only enjoy staking rewards in the form of QBX but also benefit from an array of additional benefits obtained by entering the QBX VIP Club (more details below).
Still wondering how this benefits you as a token holder? Check out more details below.
Unlock a World of Rewards: How to Become a QBX VIP Club Member
To become a member, you'll need to stake your QBX tokens. The club offers five main tiers, including 'Fan', 'Influencer', 'Champion', 'Ambassador', and 'Honorary', each with its own set of benefits. The higher the tier, the more benefits you enjoy.
Although you can stake any number of QBX, the real value and benefits start when staking at least 100k QBX, which would qualify for a  'Fan' membership. Check out the step-by-step guide below, in order to start your QBX VIP Club journey today!
QBX

 

VIP

 

Club

: New Rewards Available
At qiibee, we are always looking for ways to optimize our offerings, and we're excited to announce our latest development: integrating Binance as a point-to-crypto exchange option. This gives members the flexibility to choose on which platform they wish to receive their crypto rewards after exchanging their points.
With that, we've also added an array of new reward and exchange options that QBX VIP Club members can benefit from. Including:
Impact NFTs
(Allcolibri Partnership)
We're thrilled to introduce a groundbreaking way to make a difference.
In partnership with Allcolibri, we're offering you the chance to turn your VIRs into real-world impact.
When you contribute to a cause, you'll receive exclusive Impact NFTs as a token of recognition.
Be the change that this world needs, 1 VIR at a time.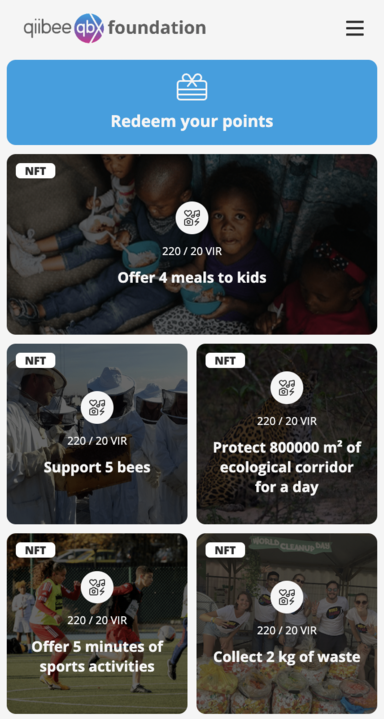 New Crypto Options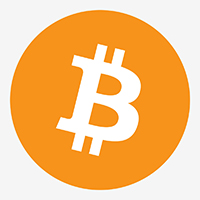 Bitcoin (BTC)
 Ethereum (ETH)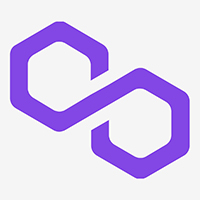 Polygon (MATIC)
As we keep expanding qiibee's loyalty ecosystem, by onboarding the top brands into our rewards marketplace, QBX VIP Club members will always be the first to benefit from additional rewards in the form of miles, crypto, experiences & NFTs from the various programs in the ecosystem.
The QBX VIP Club is not just another loyalty program; it's a groundbreaking community that redefines loyalty itself. With its unique offerings and QBX-based tier system, it stands as a testament to qiibee's commitment to innovation in the loyalty space.
Discover the Future: The QBX VIP Club redefines loyalty, offering more than just points. Featuring a limitless reward portfolio, that keeps growing alongside our loyalty ecosystem.
Multi-Tiered Rewards: Stake QBX tokens to access a range of benefits across five main tiers. Go through the step-by-step guide above to join today!
New Crypto Options: Exchange your VIRs into various crypto options, including newly added ones, such as: BTC, ETH & MATIC. Bolstered by our new integration with Binance.
Impact NFTs: Contribute to real-world causes and earn exclusive Impact NFTs in partnership with Allcolibri. Save the world, one VIR at a time.
So, are you ready to redefine what it means to be loyal?
The qiibee foundation is the world's leading blockchain provider for the global loyalty market.
Our mission is to build a decentralized, scalable and interoperable standard for all loyalty programs and incentive systems powered by the QBX.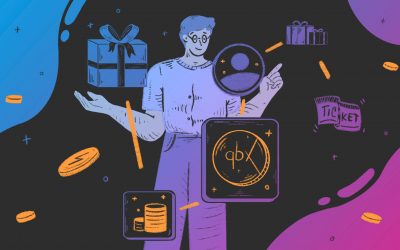 With a vision to maximize the value of loyalty programs and increase the liquidity of rewards,...