Understanding the BEP2 QBX Token Migration
The long-awaited token migration has finally kicked off. Over the last few weeks, the QBX (qiibee token) migration has been ongoing. One reason for this migration is to enable uniformity and flexibility in the ecosystem.
The QBX (qiibee token) has long been hosted on the Binance and Ethereum chains. This migration serves as a means of bringing all tokens to one core blockchain. The importance of this migration cannot be over-emphasized; as such, all QBX (qiibee token) holders are to participate in this ongoing migration. 
One thing to note about this migration is that this is a complete migration and not a swap of tokens, as old tokens will be burned, and all users who participate in the migration will receive new QBX (qiibee tokens) equivalent to the number of tokens they migrated.
This blog post offers more information on how QBX token holders can go about the BEP 2 token migration process.
The BEP2 QBX Token Migration Process
The migration of BEP 2 QBX tokens can be carried out in these six strategic steps.
Step 1: To migrate your tokens, click this link and ensure to fill out the form correctly. Here is an image form and the areas you are to fill in.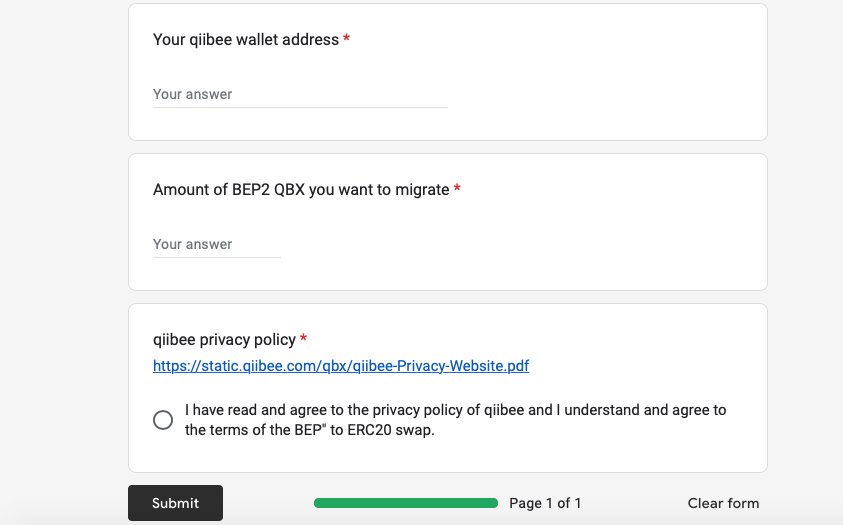 Please note that you are to fill in this form before you migrate your QBX tokens. Fill in your qiibee wallet address and amount of BEP2 QBX you want to transfer, and click on the box below the privacy policy. Once all this is done, click on submit to submit the form and go to the next step.
Step 2: Login to your Binance DEX wallet
Step 3: Go to "Balances" and click on the "Send" button next to the qiibee Tokens
Step 4:
Fill in the empty fields as stated below:
– To Address: bnb1mz5vpadsqenmlk93lpgrrrvxgh0hdv2unkz5nj
– Amount to send: Your amount of BEP2 QBX you want to migrate. 
– Memo: Include here your ERC 20 wallet address. Make sure that it matches the ERC 20 wallet address displayed below. This is important so we know where we have to send the ERC20 QBX to.
Step 5:
Click on "Send transaction" to send the transaction.
Step 6:
You will have to wait for two weeks as the migration will be triggered manually during that period.
The qiibee foundation is the world's leading blockchain provider for the global loyalty market.
Our mission is to build a decentralized, scalable and interoperable standard for all loyalty programs and incentive systems powered by the QBX.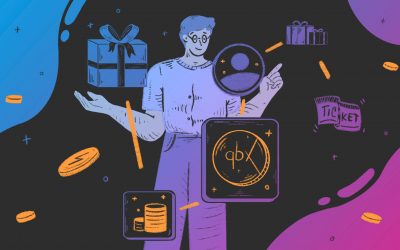 With a vision to maximize the value of loyalty programs and increase the liquidity of rewards,...