A Step-by-step Guide on How to Apply to QBX VIP Club
Application to be a member of the QBX VIP Club is ongoing, and you can be a member of this exciting club and enjoy its
unique perks
. The QBX VIP club offers several personalized perks and events to suit the needs and tastes of all!
One misconception about the QBX VIP Club is that our community would need to have a large amount of $QBX before signing up to be a member of the VIP Club. That is not the case! You can begin your journey to becoming a VIP club member even if you have no tokens at the moment, but you'd be willing to stake some upon joining the club.
There are two ways to become a member of the QBX VIP club:
You can apply directly on the application

website

. Here, you will fill out a form and take the opportunity to become a founding club member and start earning rewards. This form collects simple data about you, such as 
First and last name

Country of residence 

Email address

Year you got your first QBX 

Amount of QBX you hold, and amount you want to stake

Why you wish to become a founding member

A referral opportunity
2.  Another way to become a member is by receiving an invitation from one of the VIP club members via the referral mentioned above.
You can choose whichever method you feel will work best for you. An exciting VIP club awaits, and if you want the opportunity to be one of the club's founding members, don't hesitate to apply here!
The qiibee foundation is the world's leading blockchain provider for the global loyalty market.
Our mission is to build a decentralized, scalable and interoperable standard for all loyalty programs and incentive systems powered by the QBX.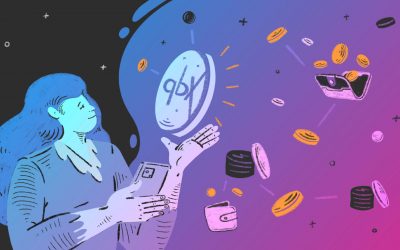 In the fast-paced realm of digital currencies and blockchain innovations, the concept of loyalty...