QBX Token Migration – How It Works
Our QBX token migration, which is one of the most exciting moments in the QBX ecosystem, is almost ready and we are thrilled to share with our community how the migration works.
For a while, the QBX token has been hosted on two specific blockchains which are the Binance chain and the Ethereum chain. We have taken the initiative to migrate the tokens and have everything on one blockchain to facilitate flexibility and provide our token holders with more utility.
We had our reasons for carrying out this migration, and it is essential to note that this is not a swap, but a complete migration in which the old tokens will get burned and users who participate in this process will receive new QBX tokens.
How It Works
The token migration will be on a dApp, the QBX token migration tool, where all token holders will be able to migrate their existing tokens for the new QBX tokens. We'll have an FAQ section to answer all your questions, and also we will provide you with a detailed guide on how to do the migration. The following steps will provide further details on how you can do this.
Migrate Your ERC20 QBX- How to Swap ERC20
To swap your ERC 20 QBX tokens, the steps are as follows:
Ensure that the selected wallet in MetaMask contains QBX (qiibee tokens) and that the wallet is connected to the dApp.
To see your latest token/ETH balance, please click on the "Refresh balance" button.
Make sure your wallet has sufficient ETH to start the token swap. (Roughly 0.02 ETH, depending on gas fees.)
Please click the "Approve token transfer" button to allow the application to transfer all your QBX (qiibee tokens) for this token swap. It will call the "approve" function on the QBX (qiibee tokens) v1 contract so that the engine smart contract will be authorized to perform the "transfer from" function on your wallet. This step will not transfer any of your QBX (qiibee token) v1.
Once step 3 is completed, please click on the "Send tokens" button to execute the token swap. Your QBX (qiibee tokens) v1 will be removed from your wallet, and the QBX (qiibee tokens) v2 will appear on your wallet.
Migrate Your BEP2 QBX- How To Swap BEP2
To swap your ERC 20 QBX tokens, do the following:
Send us your QBX BEP2 tokens and your ERC20 wallet address where you want to receive your new tokens

We will send them to your wallet address
We do not intend to make this an overly complex process, and that was our reason for building the QBX token migration tool  in order to facilitate a simple migration process for our users.
In a few weeks, our dApp will be live and users will be able to perform this migration following the processes outlined above. This is a new era for the QBX ecosystem and we are excited about it. 
The qiibee foundation is the world's leading blockchain provider for the global loyalty market.
Our mission is to build a decentralized, scalable and interoperable standard for all loyalty programs and incentive systems powered by the QBX.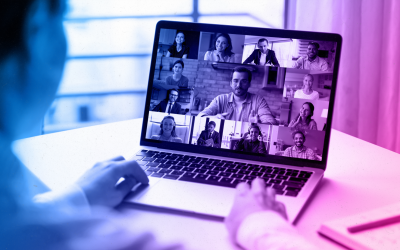 We are glad to announce that our first VIP Club members-only event, scheduled for the 8th of...