Best Web3 Loyalty Programs of Q1 2023
The first quarter of 2023 saw multiple launches and announcements for the web3 loyalty space. More and more brands are testing the ground of blockchain-powered programs to deliver benefits and experiences to their customers, in a view to retaining them. Here are the best web3 loyalty programs released or expanded in Q1 2023 that we are happy to have come across and that set the right direction in the space.
There are several factors we take into account when evaluating web3 loyalty programs, including rewards liquidity and utility, ease of use and fun experience, community, and others. It is still challenging, at this point in time, to be precise and analytical about existing web3 programs, since only a few have come out and can be considered "complete". Many of them, in fact, are still in the NFT-launch phase. However, for now we do value programs that, by design, embrace web3 for a richer customer experience rather than simple hype. For a full list of criteria that can help you choose a web3 program, read our dedicated blog article.
The qiibee foundation is the world's leading blockchain provider for the global loyalty market.
Our mission is to build a decentralized, scalable and interoperable standard for all loyalty programs and incentive systems powered by the QBX.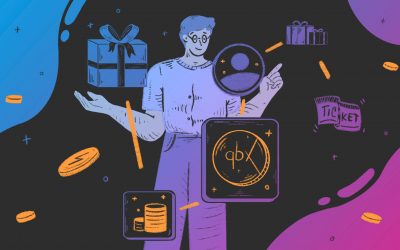 With a vision to maximize the value of loyalty programs and increase the liquidity of rewards,...